The Drift Club Middle Eastern Night
FRIDAY 4th MARCH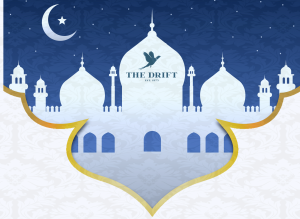 We are incredibly excited to announce our 1st social event of the year with our speciality Middle Eastern Night on Friday 4th March.
With a host of inspired Middle Eastern dishes available including our 'Drift Eastern Sunset Cocktail' it will be a fantastic evening for family and friends to enjoy.
For £35pp including your first drink, starter, main, dessert and a side to share between 2, the evening offers great value alongside high quality cooking.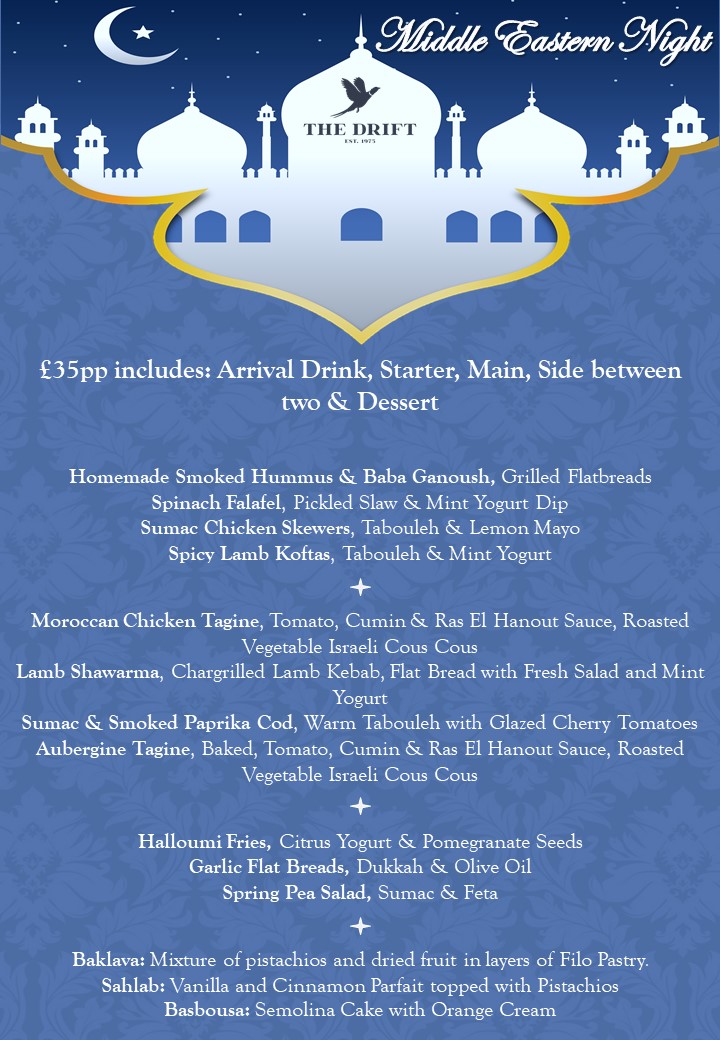 If you are interested in booking a table please contact our events team now. events@driftgolfclub.com or 01483 284641.
We look forward to welcoming you soon.